THE WORLD'S FIRST HABIT DEVELOPMENT SUBSCRIPTION BOX.
A Handmade Statue, that acts as a reminder for you to perform your habits.
Knowledge & Lifestyle Guides
These are 2 practical guides you use to learn what you need to know about the month's subject.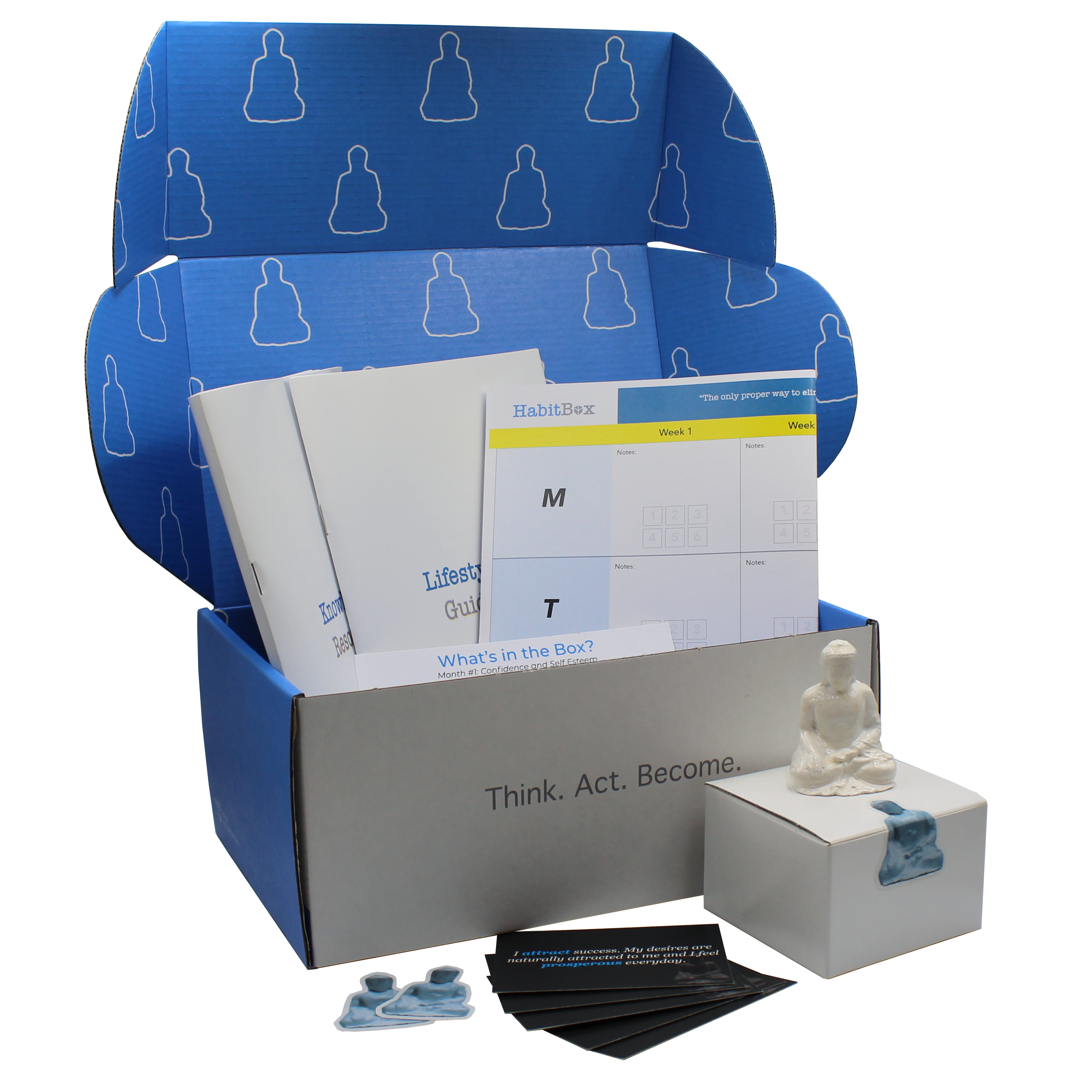 Re-program your mindset, so that you remove limitations you didn't know you had.
Every time you complete an exercise you can put a ✓ in the box as mark it complete.