The Kit to Build 'Douchebag' levels of Confidence within 30 Days.
---
"Nice Guys Finish Last." While we hate to admit it, this old axiom has truth to it. The goal is to not be an 'douche' all the time, but to be able to use it tactically when you need to.
Confidence is the difference between standing up for yourself, and not. We're excited to be bringing you HabitBox #1: To Help You Build More Confidence & Self Esteem.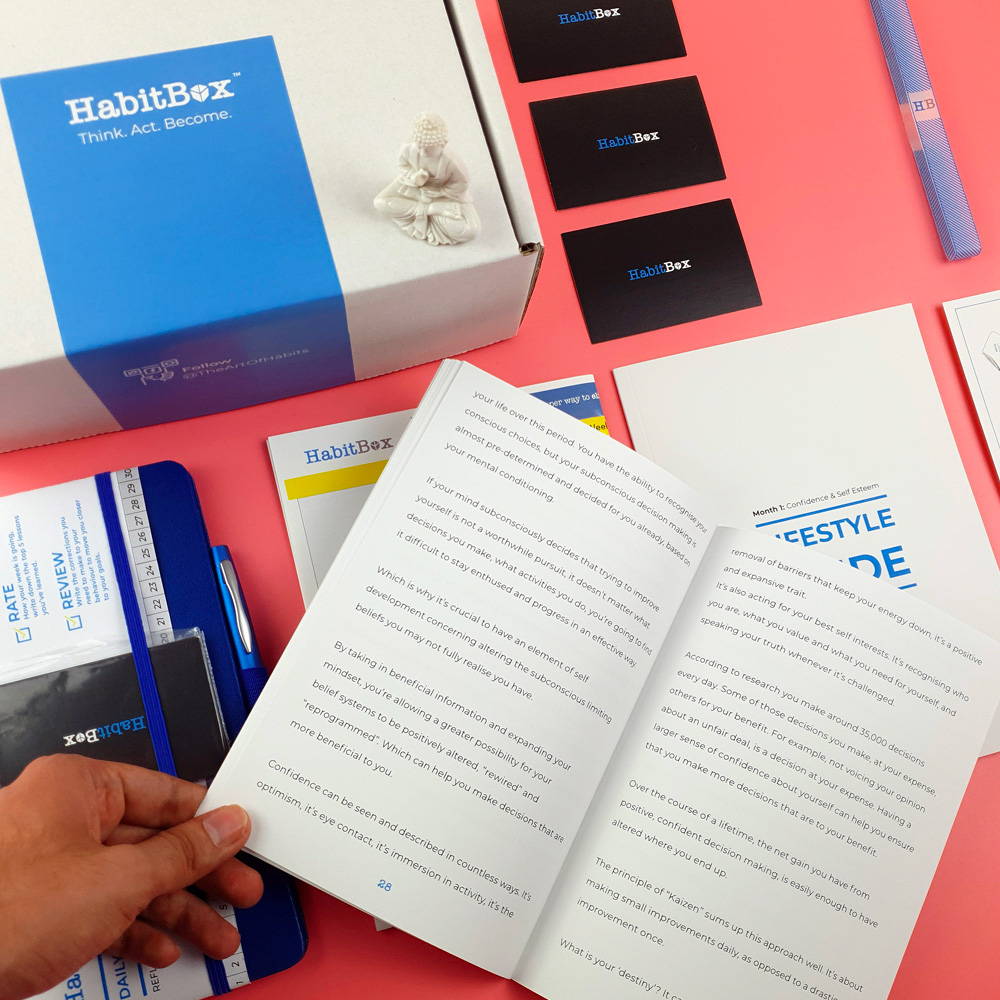 Box 1: Build More Confidence & Self-Esteem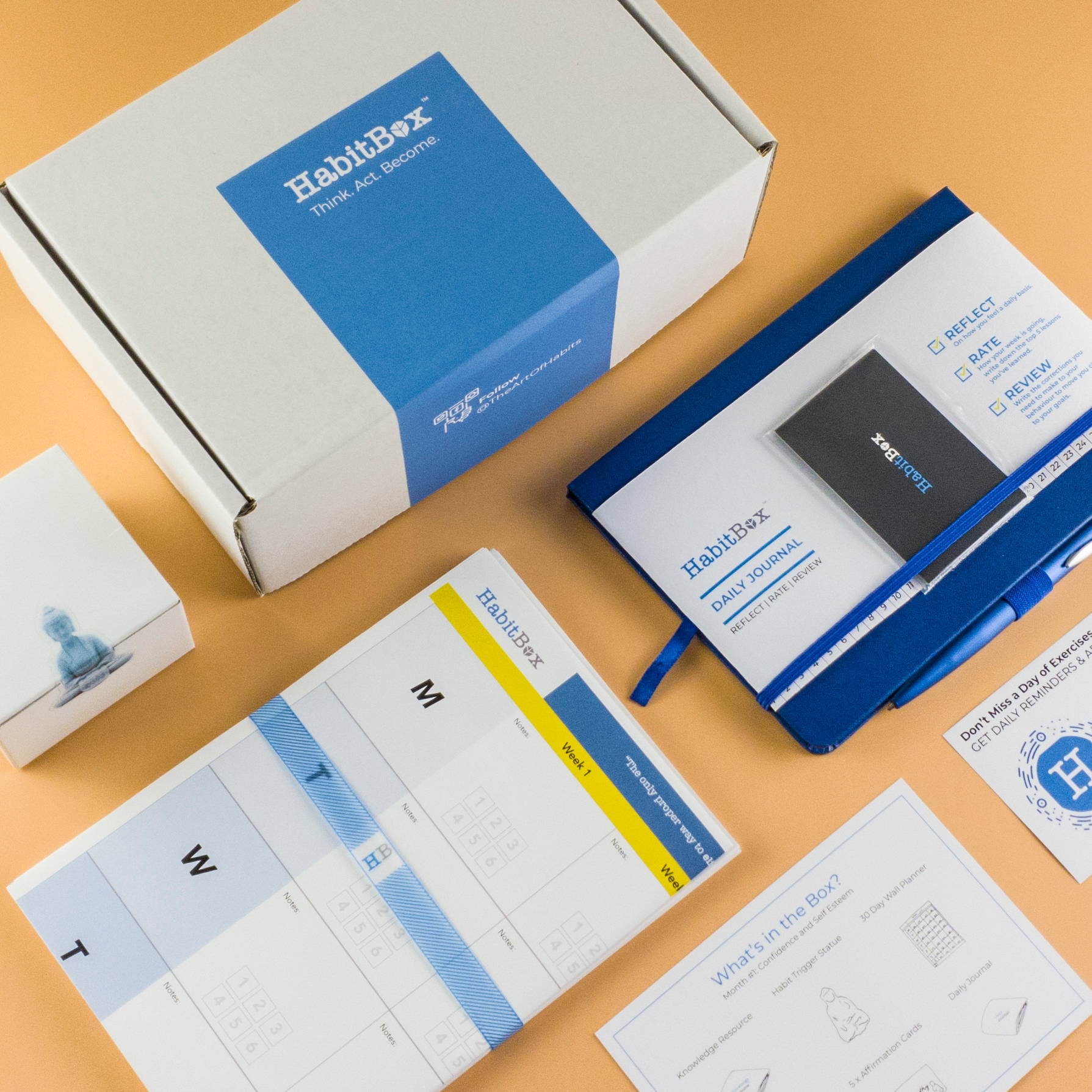 1) Knowledge Resource & Lifestyle Guide
Learn & practice 5 Exercises that can help you build more confidence and sense of self-worth. These guides are concise, and tell you the information you need to know, without the filler that most books need to get published.
2) Daily Progress Journal
A notebook for you to write your thoughts in. Reflecting on what happened during the day will help you build more awareness about what matters to you, what you should be focussing on. And it acts as a reference point for you to look back upon after weeks, months and years!
Every time you complete an exercise you can put a ✓ in the box as mark it complete. This will release a burst of dopamine in the brain, leaving you feeling accomplished and confident.
4) Positive Affirmation Cards
Stop self-sabotaging by building a better belief system using affirmation cards that help you reprogram your mindset and improve your beliefs. Download a more confident belief system into your brain.
5) Habit Trigger Statue (Buddha)
A carefully chosen model or statue that acts as a trigger for you to perform your good habits. To act as a reminder whenever you see it. To remind you that you're building a calm aura of confidence about you.
What do some Top Performers have to say about Box#1?
"We're excited to be endorsing HabitBox. I liked the idea and it aligns with my brand, and for the price, it will be a no-brainer for people who want to be successful in their life."
Jason Stone - 15 APR 2019, 14:21
"I liked the concept. After reading about it, I was like OK you can only control your habits. To inspire people, to change people, I thought to collaborate with HabitBox on Styled by GG."
Gautam Gulati - 12 FEB 2019, 19:42
"This has got me thinking! We all have Habits, whether you consciously or unconsciously apply them to your life they're there anyway, so it makes sense to consciously improve them."
Kayode Damali - 25 MARCH 2019, 11:42
Written by
an anonymous user
on
Customer Reviews
based on reviews
There are no customer reviews yet.
Thank you for submitting your review. Once it is approved, your review will show up in the list of reviews.
Submitting your review failed. Please try again.